UPDATE: closed position $IMUC: price target opinion same = $2.60 – $2.80 Catalyst = interim data + bullish chart
UPDATED 2/6/13: Closed position at $2.75 today as trade hit upper end of my top target of $2.80, will watch this one closely for a possible re-entry.
ImmunoCellular expects that the trial's data safety monitoring committee will conduct an interim safety analysis when 32 events (patients deaths) have occurred, which is anticipated in the first quarter of 2013. Depending on the progress of the trial, final safety and efficacy results from the Phase II trial could be available late in the second half of 2013. http://www.imuc.com/imuc-09-05-2012
Updated price target opinion: $2.60 to $2.80, higher range depends on higher volume.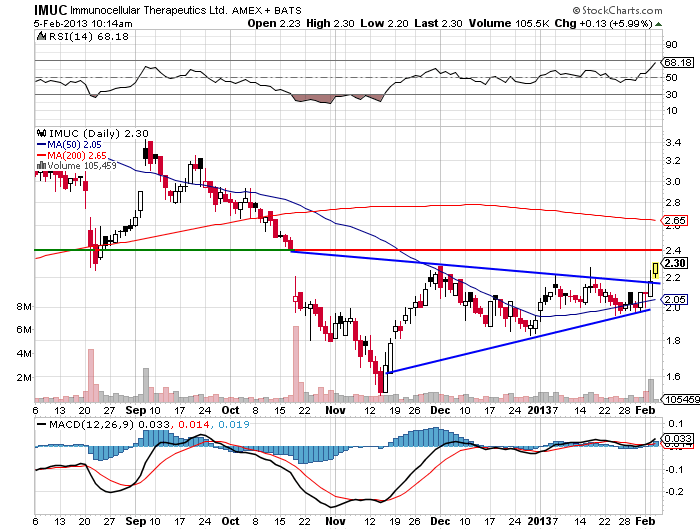 The Obesity Epidemic – EnteroMedics New Treatment Approach Pozen: An Undervalued Investment And Catalyst Trade Opportunity